✕
Olayinka Dosekun-Adjei, cofounder and creative director of 2023 Design Vanguard Studio Contra, is a featured speaker at RECORD's forthcoming Innovation Conference on October 26 at the Museum of Jewish Heritage in New York City.
Based in Lagos, Nigeria, Dosekun-Adjei will join, among other presenters, several past Design Vanguards on the 2023 Innovation stage, including David Leven and Stella Betts of LEVENBETTS (2007), Lyndon Neri and Rossana Hu of Neri&Hu Design and Research Office (2009), Roberto de Leon and Ross Primmer of de Leon & Primmer Architecture Workshop (2010), Andrés Jaque (2014), and Miriam Peterson and Nathan Rich of Peterson Rich Office (PRO) (2018). In her talk, "Productive Synthesis: An Approach to Designing Contemporary African Architectures," Dosekun-Adjei will present two arts projects in Africa—one recently completed and another under construction—as well as discuss Studio Contra's unique approach to building there. Scroll down to read Studio Contra's full 2023 Design Vanguard profile. More on the 2023 Innovation Conference, including the full program and speaker lineup along with registration details, can be found here.
After studying classics at Oxford, Olayinka Dosekun-Adjei settled into a life many would envy as a financial analyst at Lehman Brothers. It wasn't for her. "I was hungering for something tangible," she says, "for projects that could be seen and found and experienced directly." Eight years later, after receiving her Master of Architecture from Harvard, practicing at several firms, and moving back to her home country of Nigeria, Dosekun-Adjei, 36, and her partner, Jeffrey Adjei, 36, realized that ambition with the founding of their Lagos-based firm, Studio Contra.
In the six years since, Studio Contra has completed a series of increasingly prominent projects of varying types, culminating in the Institute of Contemporary African Art and Film, in the Nigerian city Ilorin. The building, which will be completed this year, takes the form of low-slung interconnected pavilions that are topped with swooping roofs and arrayed around light-filled courtyards. Its frank symmetry lends it spatial hierarchy and civic presence, but this pomp is undercut, productively, by the playful curves of the roof and gentle interplay of interior and exterior spaces. The partners say they sought to undermine the rarefied connotations of contemporary art, and in this vein the building's informality seems to reach out to local visitors, inviting them into its galleries, media workshop, and other public spaces.
1
Institute of Contemporary African Art and Film (1 - 3 & top of page)
Motifs from Nigeria's Islamic architecture are reinterpreted as a contemporary language of asymmetrical and elliptical arches. In addition to art galleries, the institute includes studios for film editing and production, a screening room, coworking spaces, and public gardens. Images © Studio Contra, click to enlarge.
2
3
Getting up and running so quickly has not come without its challenges. Dosekun-Adjei trained in the United States and Adjei in the United Kingdom—and the two, now married, had more prior architectural experience in London than in Lagos. Both are candid about the difficulties of practicing in an entirely different context, from learning local construction methods to contending with regular power outages in the office. "It was important to position ourselves on the ground," says Adjei, "to learn and absorb and experience as much of the local conditions as possible."
4
5
LSE Firoz Lalji Global Institute (4 - 6)
Designed in collaboration with London-based practice Alison Brooks Architects, this shortlisted competition entry for the London School of Economics expresses the cultural, economic, and environmental significance of the African continent. Images © Studio Contra
6
Among the firm's completed works are a boutique hotel, a coworking space, and a gallery. A skate park in the former center of Lagos is now under construction, as are several residential projects. Bigger things are on the horizon: the firm is working on its first building of substantial height (seven stories), as well as another museum in Ilorin. And in nearby Benin, they are designing an "art guesthouse" in a new cultural district anchored by the planned Edo Museum of West African Art that will house repatriated Benin bronzes in a David Adjaye–designed building.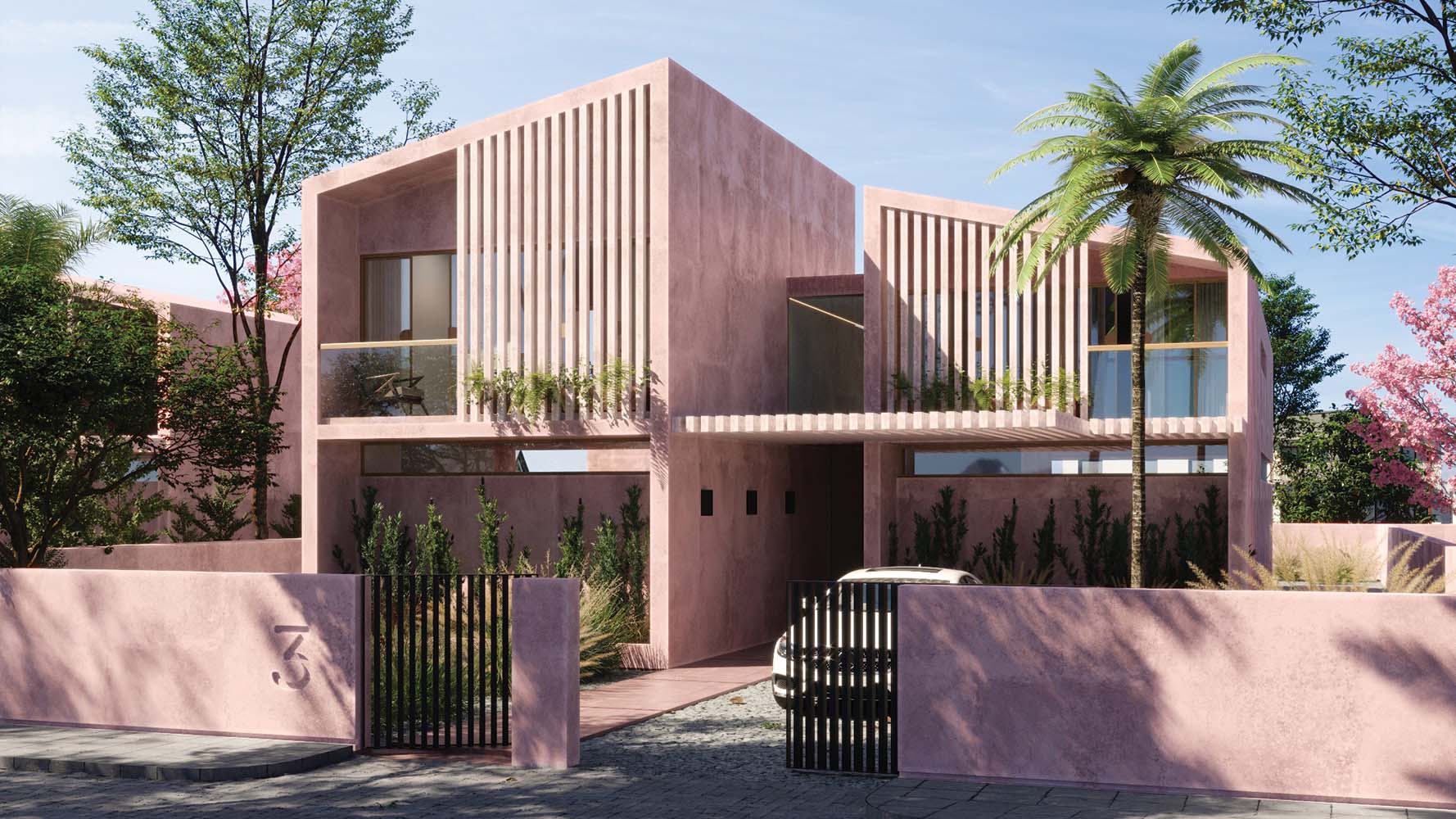 7
Red Clay Villa (7 & 8)
Concrete mixed with red clay is shaped into a composition of simple forms. Key to the spatial arrangement of this unbuilt house are considerations driven by environmental comfort: glazing that is set back, slatted screens that provide shade, and a central courtyard that maximizes airflow. Images © Studio Contra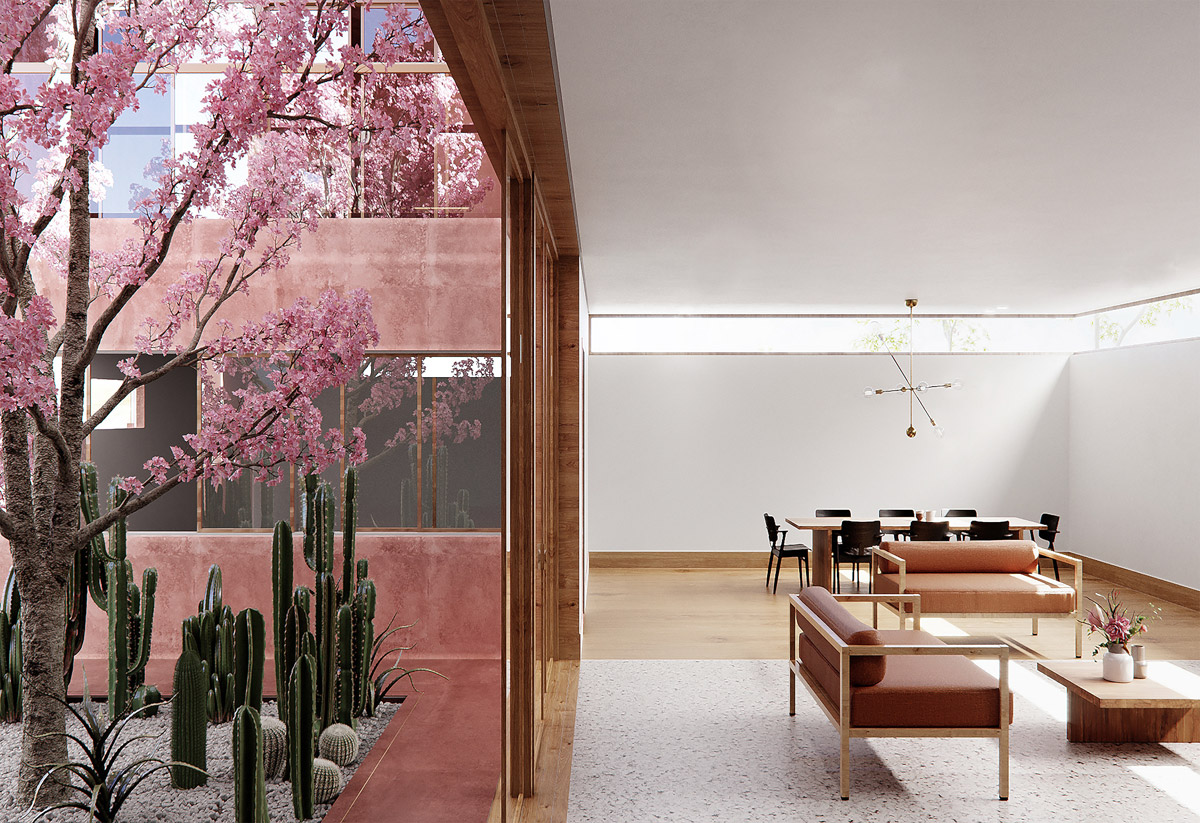 8
What brings together their disparate projects is the skillful deployment of material, the generous provision of space and light, and a clear sense of respect for the occupants of each building. Adjei speaks of the firm's desire to find "sensible contemporary approaches to the problems we have in our context." More broadly, the work concerns itself with how architecture can represent, and speak to, diverse audiences, and with the question of how rapidly expanding cities can offer dignified civic and cultural spaces for their populations. Against what Dosekun-Adjei describes as the "anonymity of the city," Studio Contra contends that architecture can help create a sense of belonging.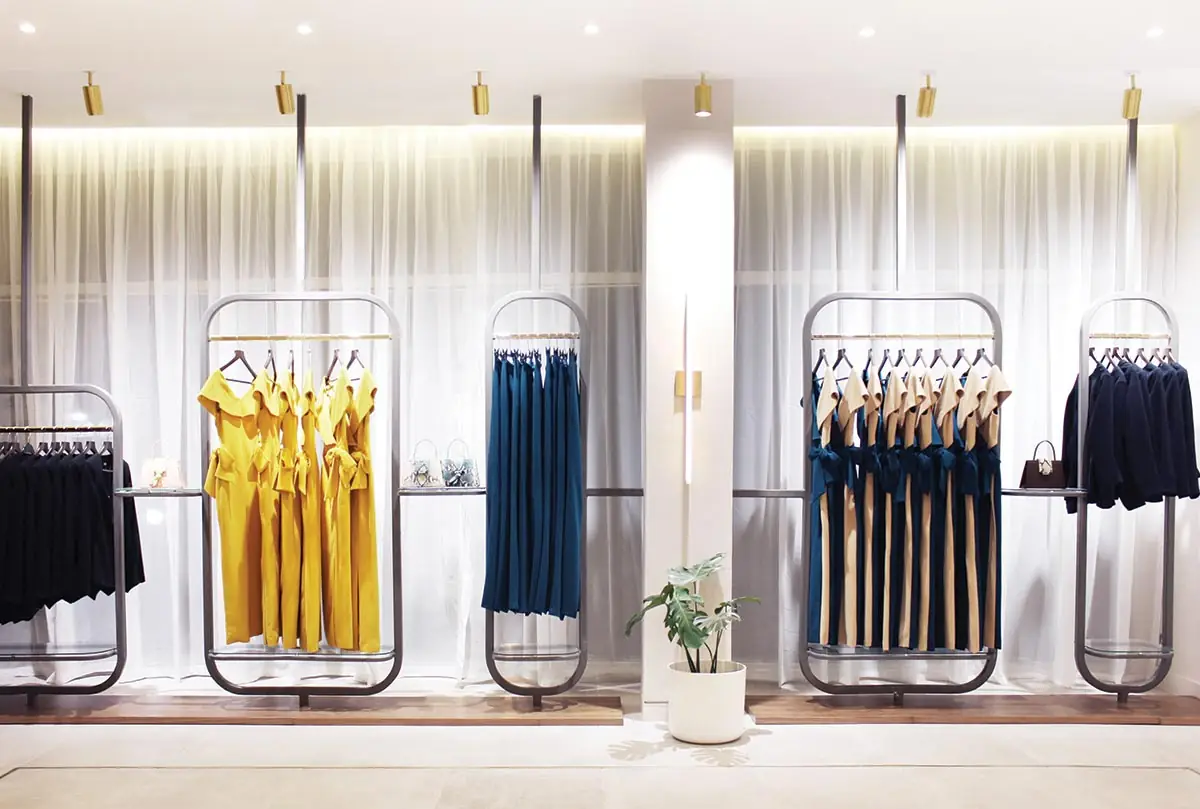 9
CLAN Showroom (9 & 10)
Restraint, bold simplicity, and the blending of the classic with the contemporary define this womenswear brand based in Lagos. Their showroom features custom furniture, mirrors, and lighting designed by Studio Contra. Photos © Studio Contra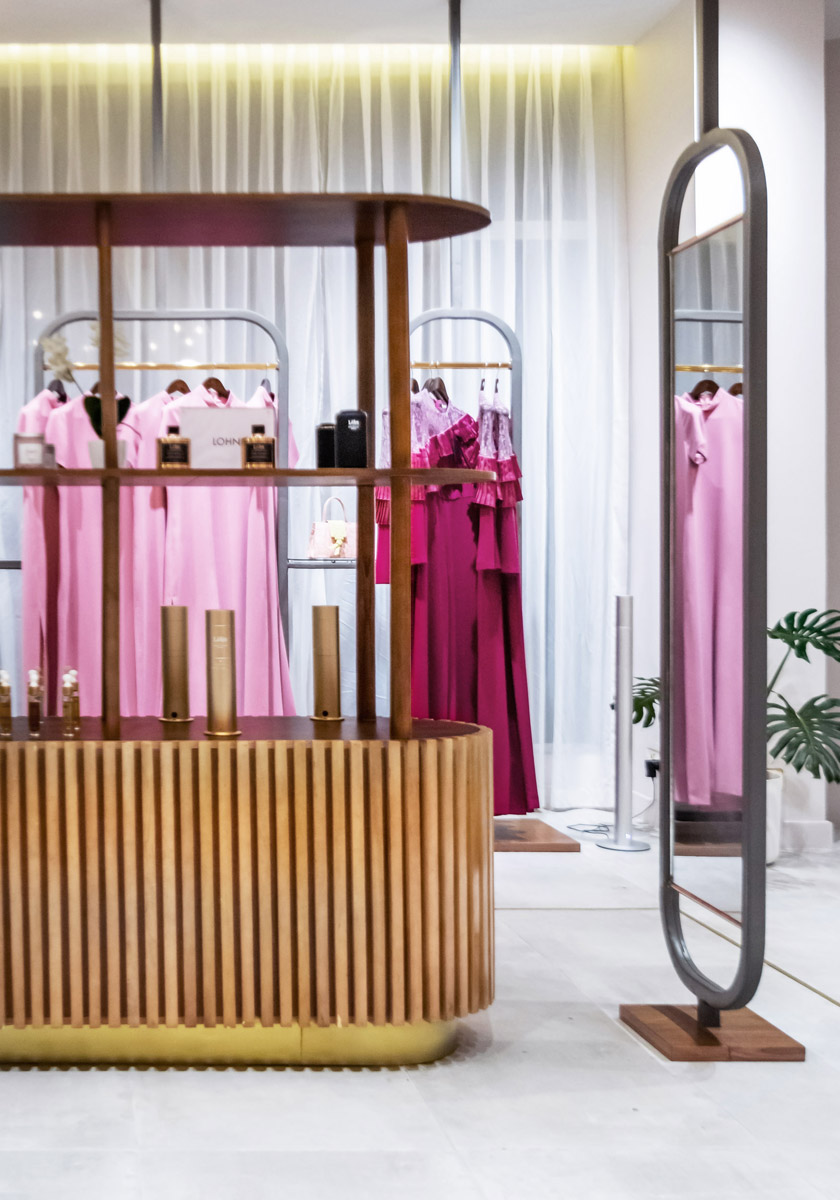 10
Olayinka Dosekun Adjei and Jeffrey Adjei. Photo © Yusuf Sanni
FOUNDED: 2017
DESIGN STAFF: 15
PRINCIPALS: Jeffrey Adjei, Olayinka Dosekun-Adjei
EDUCATION:
Adjei: Architectural Association, Professional Practice, 2017; University of Canterbury, MA in Urban Design, 2014; University of Canterbury, BA in Architecture, 2010
Dosekun-Adjei: Harvard University Graduate School of Design, M.Arch., 2015; Oxford University, BA in Classics, 2009
WORK HISTORY:
Adjei: Assael Architects, 2016–18; Sheppard Robson Architects, 2013–16; Harry Dobbs Design, 2013; Bell Associates, 2010–11
Dosekun-Adjei: MOE+, 2016–17; Sheppard Robson Architects, 2015–16; MASS Design Group, 2015; Barkow Leibinger, 2013
KEY COMPLETED PROJECTS: Institute of Contemporary African Art and Film, 2023, Ilorin; BAMBU Beach House, 2022, Lagos; CLAN Showroom, 2019, Lagos; Atelier Boutique Hotel, Retro Africa Gallery, and Pavilion Café, 2019, Abuja; Workstation, 2018, Lagos (all in Nigeria)
KEY CURRENT PROJECTS: Quartey Residence, Accra, Ghana; Art Guesthouse for the EMOWAA Cultural District, Benin, Nigeria; 3333 Mississippi Avenue, Abuja, Nigeria; The Centre for Contemporary Art, Lagos, Nigeria